Y2 Learning At Home
Lessons and Messages from Mrs Kenny & Mrs McGowan x
Remember!
There's lots more activities to keep you out of mischief on the LEARNING AT HOME page! ENJOY!
Year 2 pupils, this will be the timetable for you to follow from now on whilst you're learning from home. Stay Safe! x
Science
In Science you will need to try and complete some work on 'Plants that we did not complete in school at the end of this term. See sheets and ideas attached for Year 2 Plants
If you want some other ideas about this there are some good science ideas on the Robin Hood website you were shown at school.
After Easter we are looking at 'Super Scientists' Look at the overview of key 'Learning Objectives' and what you can find out each week.
SUPER SCIENTISTS
We will be :
Week 1 commencing 20th April
LO: to investigate the effect gravity has on everyday objects. What is Gravity? Who founded gravity? Make some simple helicopters and investigate. See activity sheets.
Week 2 LO: To investigate what happens to light when it passes through different transparent objects. Find out facts about light and prisms.
Week 3 LO: To investigate whether sound can pass through materials. How does sound travel? What materials can sound travel through?
Week 4 LO: To investigate our senses and reflexes. Can you name all our senses? Can you test your reflexes? How fast are your reflexes?
Week 5 LO: To investigate how germs are transferred by touching things. Let children look at images of Florence Nightingale, Alexander Fleming and Louis Pasteur. Find outs about these important people in history as hey all made discoveries about what makes us ill.
Week 7 LO: To investigate electrical circuits to make a lightbulb light up. Find out about Thomas Edison. Learn about Edison and what he was famous for. Find 3 facts that you can share with the class. Can you find out what is needed to make a bulb light up in a circuit. Can you find out what a simple circuit looks like and draw a simple circuit?
English
Complete the work in packs that were sent home.
Please make sure you keep reading, completing comprehension tasks and SPAG work.
Use Robin Hood links too as well as Twinkl links. Read! Read! Read
Spellings weekly that were sent home and patterns.
In writing – once a week write a diary entry that include:
A diary about 1 of your days- you could keep a diary throughout these weeks off school.

A fact sheet of information on a chosen animal – Habitat, Food, Appearance,

A story based on 'The Owl Who Was Afraid of the Dark' – make up your own story with a different animal
Eg The Duck Who Was Afraid of Water
The Swallow that was Afraid of the Sky….
A Letter to your teacher about why we want to come back to school!!

A thank you letter to the NHS for all the hard work they have done.
WEEK 1 English

Week Commencing 20th April

Monday

The Boy Who Cried Wolf Questions

Tuesday

Wednesday

Thursday

Writing Activity Diary Entry

Friday

WEEK 2 English

Week Commencing 27th April

Monday

A Scarecrow Job Text & Questions

Tuesday

Wednesday

Thursday

Writing activity from sheet already posted

Friday

WEEK 3 English

Week Commencing 4th May

Monday

Tuesday

Wednesday

practise handwriting by writing sentences from a page in your reading book

Thursday

writing activity from pre-posted sheets

Friday

Can you write a few of your own sentences using these suffixes?
Summer 1
20th April to 22nd May
History
The Great Fire of London
Create a project on the Great Fire of London.
See link for possible ideas:
https://www.hamilton-trust.org.uk/topics/key-stage-1-topics/great-fire-london/
https://superbrainybeans.com/history/great-fire-of-london/
http://www.fireoflondon.org.uk/
Music
See link for Charanga and login using your username and password.
Select activities for your year group.
https://charanga.com/site/musical-school/
Art
Materials
Click here for ALL lesson plans and links
Week 4
Explore Ways to Weave with Paper
Week 5
To weave using different materials.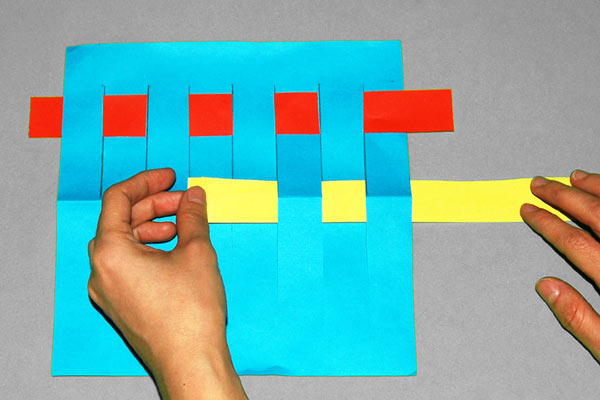 RE
Year 2 - Work at home – Summer 1 (After Easter)
RE
1. Sharing the Life of Jesus
To know about Joseph.
Read (Matthew 2:13–23) or watch the story of Joseph's dream of going to Egypt.
https://www.youtube.com/watch?v=0ncToFabSwE
Create a character description of Joseph. Describe what sort of person he was using evidence from the story.
2. To understand the Wedding at Cana.
Read the story of the Wedding at Cana.
https://www.twinkl.co.uk/resource/t-re-404-the-wedding-at-cana-jesus-turns-water-into-wine-k-2-unit-pack
Complete the activity sheets to match the story.
3. To know the story of Mary at the cross.
Read the story of Mary at the cross of Jesus.
https://www.biblegateway.com/passage/?search=John+19%3A25-27&version=NIV
List her thoughts and feelings.
Create your own artistic image of Mary at the foot of the cross.
https://www.pinterest.co.uk/pin/296533956708921268/
Year 2 Science
Completing work on 'Plants'
Here are the following worksheet with the key Learning Objectives that have been missed over the past few weeks .
Week 1 LO: To be able to explain why and how seeds are dispersed—find out how seeds are dispersed. Draw pictures of fruits and their seeds. Make a fact sheet.
Week 2 LO: To plan, carry out and evaluate an investigation into the conditions that affect germination. What is germination?
Find 3 facts about it. Can you draw different stages of germination.
Week 3 LO: To observe and describe how a plant changes as it matures.
SEE links below—try and use ideas to find out facts about the topic area.
Do some fact finding at home!