Week Commencing 25th January 2021
Y6 Remote Learning Page
Lessons and Messages from Mr Minchin
SEN Resources - Please find some resources and links that may be useful when supporting your child at home with their learning.
Y6 Remote Learning Timetable:
Monday

Tuesday

Wednesday

Thursday

Friday

8.50

Meet together on MS Teams for morning prayer, updates, daily notices & PSHE discussions

9.00-10.30

Maths

Maths

Maths

Maths

Maths

10.45-11.40

English

English

English

English

English

11.45-12.00

Class Story

PSHE

Home Readers

French

Class Story

12.00-13.00

Lunchtime

13.00-14.00

RE

Science

Geography

RE

Meet on teams for PSHE/Wellbeing discussion as a whole class

14.00-15.00

Science

Computing

Geography

PE
Hi Y6,
The above is a timetable that we will be following whilst we're in this new period of lockdown. This format will be slightly different from the last time (when we were isolating) as I will still be in school with some of your classmates and will be teaching live from the classroom!
As it was before, it's important that you are ready for each session on time and with the correct equipment; some of you collected exercise books from school when they were offered to you so please use them as much as possible! Each session will also need a pen/pencil, a ruler and any other stationary you can think of! Remember to check the timetable too as you will need some kind of PE kit for PE sessions!
Although working on Microsoft Teams won't be the same as when we're together in class, I know from experience how good you are at home learning. It may be a difficult few weeks away from your classmates but I'm sure we will all be together again soon!
Take care everyone,
Mr Minchin
Mathematics
The following links will take you to the worksheets for this week. Either show your working out on a piece of paper at home or, if you have access to a printer, print the sheets and fill in your answers. As is always the case in class, it's really important you make jottings when working out the correct answer!
Tuesday Maths- Percentages of Amounts.pdf
Wednesday Maths- Percentages Chilli Challenge.pdf
Thursday Maths- Percentages of Amounts (2).pdf
Friday Maths- Missing Values.pdf
Helpful video links:
Finding some things difficult? Try reading these MyMaths and Oak Academy links to support you with your learning!
https://app.mymaths.co.uk/1683-lesson/percentages-of-amounts-2
https://app.mymaths.co.uk/90-lesson/fractions-to-decimals
https://classroom.thenational.academy/lessons/percentage-as-a-fraction-and-decimal-6mrk0r
https://classroom.thenational.academy/lessons/finding-percent-of-a-quantity-6xh36dhttps://classroom.thenational.academy/lessons/fractions-of-quantities-1-6wuk6r
English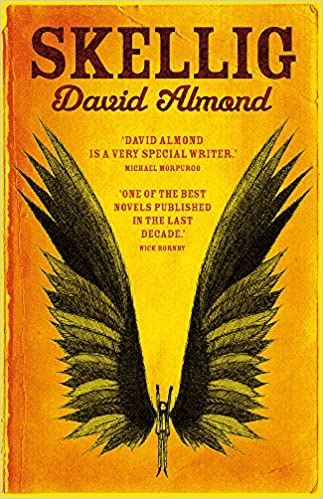 Unfortunately, we will be completing our unit of work on Skellig (by David Almond) this week. In previous weeks we have analysed the story using the reading domains and have planned and drafted our own version of this excellent book.
This week we will be using our reading skills to answer inferential questions about why characters say certain things or behave in a certain way before writing our hot tasks towards the middle of the week! At the end of the week we will be finishing the story together before reviewing!! I hope there will be lots of 5 star ratings!!
The work is uploaded below, though you will need to access the online lessons (or videos) to help you utilise these resources as a lesson.
Skellig Inference and Language.pdf
Skellig Own Version Model Complete.pdf
Characterisation Model- Skellig.pub
Remember: If you would like to buy your own copy of Skellig (which I'd recommend- it's excellent!) then the ISBN number is: 0340944951
RE
Last week, we began discussing our upcoming Confirmation service. Although this has been delated slightly due to the pandemic, our preparations are in full swing! The candidates researched Catholic saints last week before deciding on the saint they want to be bound to forever at Confirmation. Those in the class who are not being Confirmed completed a similar activity, choosing a saint they would recommend to their classmates and why.
This week we will be thinking about why the Sacrament of Confirmation is so important and what the candidates will receive on that special day. Firstly, we will be looking at what the Gifts of the Holy Spirit are and which we think will be most important and why:
Gifts of the Holy Spirit Diamond Nine.pdf
Later in the week, the children will be making their own PowerPoint presentations all about the Gifts of the Holy Spirit and what it actually means to be sealed with them.
Gifts of the Spirit Resources.pdf
Gifts of the Holy Spirit Model PowerPoint.pptx
Gospel Reading from Sunday 24th January 2021
In the Gospel this week, we read about Jesus calling his disciples to follow Him. They left with him, making no argument, and he transformed their lives. We will be thinking this week how we can follow Jesus in our lives.
Mark 1: 14-20
After John had been put in prison, Jesus went to Galilee and preached the Good News from God. "The right time has come," he said, "and the Kingdom of God is near! Turn away from your sins and believe the Good News!"
As Jesus walked along the shore of Lake Galilee, he saw two fishermen, Simon and his brother Andrew, catching fish with a net. Jesus said to them, "Come with me, and I will teach you to catch people." At once they left their nets and went with him.
He went a little farther on and saw two other brothers, James and John, the sons of Zebedee. They were in their boat getting their nets ready. As soon as Jesus saw them, he called them; they left their father Zebedee in the boat with the hired men and went with Jesus.
Reflection:
Simon and his brother Andrew are fishing by a lake when Jesus asks them to follow him. At once, they leave their fishing nets behind and go with Jesus.
James and John do the same when they are asked. They leave their father behind as well as their boat and their fishing nets. They follow Jesus and become his disciples.
Do you think it was an easy decision for them to make to follow Jesus in this way?
How do you think the people that they left behind, like their families and friends, felt when they left so quickly? How would you feel if you had to leave your family, friends and all your things behind?
Jesus asks us all to follow him. But unlike Simon, Andrew, James and John in this reading, we cannot see Jesus and go with him as he travels round the country. So, what do you think Jesus wants us to do? How can we follow Jesus?
We can follow Jesus by living our lives as he would want us to. By being kind to others, sharing all that we have, and caring for all people, especially those who are poor or sick, so that the world becomes a fairer place for everyone to live in.
How will you follow Jesus this week?
Science
This week we will be continuing our work on the human body and the systems that keep us alive and kicking! This week, our focus will shift to the respiratory system; focusing on the lungs and the other parts of our body that helps transport oxygen all around us! As we have done in previous weeks, there are some links below from Oak Academy and other websites that will give you some essential knowledge before we begin our learning this week!
https://classroom.thenational.academy/lessons/what-are-organs-and-why-do-we-need-them-c8wk0c
https://www.youtube.com/watch?v=8NUxvJS-_0k
https://www.bbc.co.uk/teach/class-clips-video/science-ks2-respiration-how-is-oxygen-transported-round-the-body/z7t8qp3
Respiration Explanation Documents.pdf
Later in the week we will be thinking about what it means to respire and what it means to breathe. Below is the concept cartoon that we will be looking at with some interesting points of view!
Breathing or Respiring Concept Cartoon.pdf
n
Geography
This week in geography we will be continuing our work on 'Extreme Earth'. We will begin by doing some further research into earthquakes (which we began last week) before using all of our newly gained knowledge into practice to produce a non-fiction text about these potentially devastating natural disasters! As has been the case previously, there are some useful links below to help give you additional information about this topic.
https://classroom.thenational.academy/lessons/what-happens-when-an-earthquake-occurs-6xhp2t
https://classroom.thenational.academy/lessons/how-can-we-protect-against-earthquakes-64vk2e
https://www.bbc.co.uk/bitesize/topics/z849q6f/articles/zj89t39
As mentioned earlier, we will be using some of this information, alongside our work from last week, to produce a non-fiction text. Check out the modelled example below!
Earthquake Report Modelled Writing.pdf
PE
In school we have been looking at striking and fielding games for PE, with a focus on cricket. As we are unable to do this at home, once again we will be utilising the brilliant Joe Wicks and his 'PE With Joe' sessions. These are uploaded daily and 30 minutes of exercise per day is a very reasonable target! I've uploaded a few links for you to follow, though new sessions will continue to be uploaded.
https://www.youtube.com/user/thebodycoach1
https://www.youtube.com/watch?v=tSi2ix1i180
https://www.youtube.com/watch?v=hnOtrnh80hs
https://www.youtube.com/watch?v=l0k6XqfFEUo
Obviously you can do alternative forms of exercise at home! We are able to go for walks and runs or create our own HIIT circuits to complete alone, with siblings or even as a whole family! Please let me know what you've been doing to stay active at home!
Computing
As you all know, this half term we have been learning about the language of coding. This 'language' has become global and could be the most important language in the future! Last week, we started coding using Javascript by programming our own dance party; this week we will be extending our knowledge of Javascript through some challenges online. Check out the links below and dive into the world of computer programming!
https://studio.code.org/courses
http://www.crunchzilla.com/code-monster
Any questions then please feel free to ask! Please remember to send your work through at the end of each day so that I can check how you're getting on and maintain the brilliant progress you've made so far this year!!
Keep safe and I'll hopefully see you all soon!
Mr Minchin