Week Commencing 18th January 2021
Y6 Remote Learning Page
Lessons and Messages from Mr Minchin
SEN Resources - Please find some resources and links that may be useful when supporting your child at home with their learning.
Y6 Remote Learning Timetable:
Monday

Tuesday

Wednesday

Thursday

Friday

8.50

Meet together on MS Teams for morning prayer, updates, daily notices & PSHE discussions

9.00-10.30

Maths

Maths

Maths

Maths

Maths

10.45-11.40

English

English

English

English

English

11.45-12.00

Class Story

PSHE

Home Readers

French

Class Story

12.00-13.00

Lunchtime

13.00-14.00

RE

Science

Geography

RE

Meet on teams for PSHE/Wellbeing discussion as a whole class

14.00-15.00

Science

Computing

Geography

PE
Hi Y6,
The above is a timetable that we will be following whilst we're in this new period of lockdown. This format will be slightly different from the last time (when we were isolating) as I will still be in school with some of your classmates and will be teaching live from the classroom!
As it was before, it's important that you are ready for each session on time and with the correct equipment; some of you collected exercise books from school when they were offered to you so please use them as much as possible! Each session will also need a pen/pencil, a ruler and any other stationary you can think of! Remember to check the timetable too as you will need some kind of PE kit for PE sessions!
Although working on Microsoft Teams won't be the same as when we're together in class, I know from experience how good you are at home learning. It may be a difficult few weeks away from your classmates but I'm sure we will all be together again soon!
Take care everyone,
Mr Minchin
Mathematics
The following are the worksheets for this week. Either show your working out on a piece of paper at home or, if you have access to a printer, print the sheets and fill in your answers. As is always the case in class, it's really important you make jottings when working out the correct answer!
Monday Maths- Fractions to Decimals 1.pdf
Tuesday Maths- Fractions to Decimals 2.pdf
Wednesday Maths- Recap Percentages.pdf
Thursday Maths- Fractions to Percentages.pdf
Friday Maths- Fractions, Decimals and Percentages.pdf
Helpful video links:
Finding some things difficult? Try reading these MyMaths links to support you with your learning!
https://app.mymaths.co.uk/90-lesson/fractions-to-decimals
https://app.mymaths.co.uk/6024-lesson/modelling-percentages
https://app.mymaths.co.uk/6023-lesson/modelling-fractions-and-percentages
https://classroom.thenational.academy/lessons/percentage-as-a-fraction-and-decimal-6mrk0r?activity=intro_quiz&step=1
English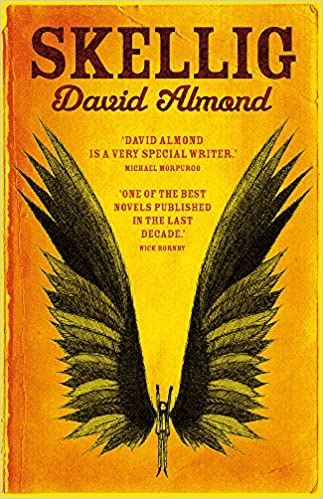 As we have been over the last two weeks, we will be continuing our work on David Almond's 'Skellig' this week. We have begun planning our own story based on this novel and we will be beginning the drafting process towards the end of this week; before then we will continue to read the story and use the reading domains to help improve our understanding.
The work is uploaded below, though you will need to access the online lessons (or videos) to help you utilise these resources as a lesson.
Chapter 20 Precis and Prediction.pdf
Characterisation Model- Skellig.pub
Remember: If you would like to buy your own copy of Skellig (which I'd recommend- it's excellent!) then the ISBN number is: 0340944951
RE
To finish off our Christmas unit, we will be learning about the Holy Trinity this week. This is a phrase you will all be familiar with but what does it actually mean? There were references to it in the prologue to John's Gospel and the whole trinity is seen at different points throughout the bible. Watch the following link from Oak Academy as an introduction to our topic or for additional information after you've attended the lessons online!
https://classroom.thenational.academy/lessons/what-is-the-holy-trinity-cthk6c?activity=exit_quiz&step=2
Holy Trinity Worksheet:
Gospel Reading from Sunday 17th January 2021:
In the Gospel this week, we learn how Jesus changed Simon's name to Peter, which means 'Rock'. Names are very important- we all have one and God knows each of us by name. Through the Gospel reading today we learn a little more about the importance of names:
John 1: 35-42
The next day John was standing there again with two of his disciples, when he saw Jesus walking by. "There is the Lamb of God!" he said.
The two disciples heard him say this and went with Jesus. Jesus turned, saw them following him, and asked, "What are you looking for?"
They answered, "Where do you live, Rabbi?" (This word means "Teacher.")
"Come and see," he answered. (It was then about four o'clock in the afternoon.) So they went with him and saw where he lived, and spent the rest of that day with him.
One of them was Andrew, Simon Peter's brother. At once he found his brother Simon and told him, "We have found the Messiah." (This word means "Christ.") Then he took Simon to Jesus.
Jesus looked at him and said, "Your name is Simon son of John, but you will be called Cephas." (This is the same as Peter and means "a rock.")
Reflection:
The gospel today tells us about how some of the disciples first became followers of Jesus.
Jesus looked at Simon and decided he should be called Peter, which means "rock". Why do you think Jesus chose this name for Simon Peter?
Simon Peter was strong and dependable (like a rock) and he was the foundation for the Church. (Buildings are built on rock foundations so that they do not fall over).
Names are very important. We all have one, or two, or maybe even three. And some of us have a nickname that we like to be called by our family or our friends.
How many names do you have? What are they? Do you know what your name means? What do you like about your name?
We are all part of God's family and so God knows us all by our name and loves and cares for us wherever we are in the world. God's family spreads out all over the world and includes all kinds of different people.
How does this make you feel?
How do you think God wants us to treat our brothers and sisters around the world – each of whom God knows by name?
God wants us to treat each other fairly, with love and respect and to care for one another. So, how will you treat your brothers and sisters here and around the world in the coming week?
Science
This week we will be continuing our work on the human body and the systems that keep us alive every single day! Focusing on the circulatory system, we will be looking at the way our heart pumps blood through the blood vessels inside us to deliver essential gases and nutrients to muscles, organs and wherever else we need them! Start by looking at the following video clips from Oak Academy and, along with our online lessons, you should have plenty of knowledge to complete the tasks below!
https://classroom.thenational.academy/lessons/how-is-oxygen-transported-around-our-bodies-60vk6r
https://www.youtube.com/watch?v=pjOxpLEynIE
Parts of the Heart Labelling and Flow Chart.pdf
It is essential for human beings that they keep their heart as healthy as possible as it does such a crucial job every second of every day! Some of the things that damage our hearts can include smoking, consuming alcohol and eating too much 'fatty' food without exercising. Read through the links below before having a go at the attached fact file sheet!
https://kidshealth.org/en/kids/heart.html
https://www.youtube.com/watch?v=le7IupNVPqs
Geography
This week for geography we will be continuing our work on 'Extreme Earth'. We are going to start by recapping what we know about the water cycle. Last week we watched a video about this from Oak Academy (posted below if you need to refresh your memory!) and we will be using this alongside science work from previous year groups to illustrate what the water cycle looks like. Following this, we will be thinking about some parts of the world who don't receive as much water as others, the reasons for this and how it can lead to devastating droughts!
Use the following links to help you if you're a little bit stuck about what you have to do!
https://classroom.thenational.academy/lessons/where-is-earths-water-69jkcc
https://classroom.thenational.academy/lessons/why-does-it-rain-6hk62t
https://www.youtube.com/watch?v=ncORPosDrjI
https://www.youtube.com/watch?v=O5a6yHSI0L0
PE
In school we have been looking at striking and fielding games for PE, with a focus on cricket. As we are unable to do this at home, once again we will be utilising the brilliant Joe Wicks and his 'PE With Joe' sessions. These are uploaded daily and 30 minutes of exercise per day is a very reasonable target! I've uploaded a few links for you to follow, though new sessions will continue to be uploaded.
https://www.youtube.com/user/thebodycoach1
https://www.youtube.com/watch?v=tSi2ix1i180
https://www.youtube.com/watch?v=hnOtrnh80hs
https://www.youtube.com/watch?v=l0k6XqfFEUo
Obviously you can do alternative forms of exercise at home! We are able to go for walks and runs or create our own HIIT circuits to complete alone, with siblings or even as a whole family! Please let me know what you've been doing to stay active at home!
Any questions then please feel free to ask! Please remember to send your work through at the end of each day so that I can check how you're getting on and maintain the brilliant progress you've made so far this year!
Keep safe and hopefully I'll see you all soon!
Mr Minchin