Y6 Learning At Home
Lessons and Messages from Mr Minchin
Make sure you are checking regularly for updates here! If you get everything finished, there are lots more activities to keep you out of mischief on the LEARNING AT HOME page!
SEN Resources - Please find some resources and links that may be useful when supporting your child at home with their learning.
Y6 Remote Learning Timetable:
Monday

Tuesday

Wednesday

Thursday

Friday

8.50

Meet together on MS Teams for morning prayer, updates, daily notices & PSHE discussions

9.00-10.30

Maths

Maths

Maths

Maths

Maths

10.45-11.40

English

English

English

English

English

11.45-12.00

Class Story

PSHE

Home Readers

French

Class Story

12.00-13.00

Lunchtime

13.00-14.00

RE

Science

Geography

RE

Meet on teams for PSHE/Wellbeing discussion as a whole class

14.00-15.00

Science

Computing

Geography

PE
Hi Y6,
The above is a timetable that we will be following whilst we're in this new period of lockdown. This format will be slightly different from the last time (when we were isolating) as I will still be in school with some of your classmates and will be teaching live from the classroom!
As it was before, it's important that you are ready for each session on time and with the correct equipment; some of you collected exercise books from school when they were offered to you so please use them as much as possible! Each session will also need a pen/pencil, a ruler and any other stationary you can think of! Remember to check the timetable too as you will need some kind of PE kit for PE sessions!
Although working on Microsoft Teams won't be the same as when we're together in class, I know from experience how good you are at home learning. It may be a difficult few weeks away from your classmates but I'm sure we will all be together again soon!
Take care everyone,
Mr Minchin
Mathematics
The following are the worksheets for this week. Either show your working out on a piece of paper at home or, if you have access to a printer, print the sheets and fill in your answers. As is always the case in class, it's really important you make jottings when working out the correct answer!
Week Beginning 11.01.21
Monday Maths Problems- Dividing Decimals by 10, 100 and 1000.pdf
Tuesday Maths Problems- Multiplying Decimals by Integers.pdf
Wednesday Maths Problems- Dividing Decimals by Integers.pdf
Thursday Maths Problems- Division Problems.pdf
Friday Maths Problems- Converting Fractions to Decimals.pdf
Finding some things difficult? Try reading these MyMaths links to support you with your learning!
https://app.mymaths.co.uk/1669-lesson/multiply-decimals-by-10-and-100
https://app.mymaths.co.uk/1670-lesson/multiplying-decimals-by-whole-numbers
https://app.mymaths.co.uk/1672-lesson/divide-decimals-by-whole-numbers
https://app.mymaths.co.uk/90-lesson/fractions-to-decimals
English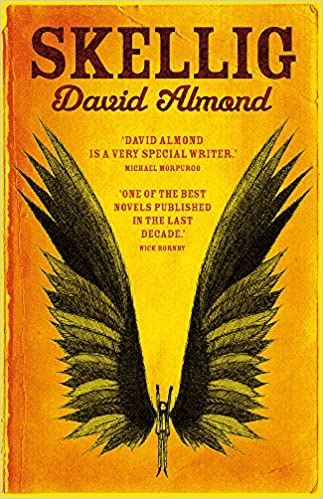 As part of our English work this week, we will be continuing to work on 'Skellig' by David Almond. Last week we analysed how David Almond develops a mysterious atmosphere and also tried to emulate this in our own writing.
This week we will be trying to expand our understanding of characterisation- the description of appearance, demeanour, voice and even personality! We will still be using Skellig as our model but we will be beginning to put our own twist on this brilliant novel!
Using the documents below, I would like you to start thinking about the language that you use in order to describe and develop your own characters. Just like when reading Skellig, I should be desperate to hear more when I pick up your stories!! These documents will be used alongside the Microsoft Teams meetings so don't worry if you're not 100% sure about what to do!
Developing language for characterisation.pdf
Skellig Comprehension Writing Frames.pdf
Characterisation Model- Skellig.pub
If you would like to buy your own version of Skellig then the ISBN number is: 0340944951
RE
As many of you know, this half term we are focusing on the Christmas Epiphany and all the ways that the Catholic Church celebrates the coming of Christ. Over the next few weeks we will be looking at this in detail, starting with the Gospel accounts of Christ's birth, covering the visit of the Maggi and also looking at the traditions of the church at this special time of year. The following links are all work associated with this topic; we will be covering these things on Microsoft Teams but you can have a sneak peek below!
Birth of Jesus Gospel Comparison.pdf
Group Work Traditions of the Church.pdf
Science
This half term we will be learning all about the human body, how it functions and the different systems that keep us alive! This week on Microsoft Teams we will be investigating our heart rates and using this data to create pie charts and bar graphs!
The links uploaded here come from the Oak Academy website and are packed with really useful information for the coming topic. When you get five minutes have a look through and make as many notes as possible! Keep a track of the score you get from the quizzes too!
https://classroom.thenational.academy/lessons/what-are-organs-and-why-do-we-need-them-c8wk0c
https://classroom.thenational.academy/lessons/how-do-humans-digest-food-60rp4c
https://classroom.thenational.academy/lessons/how-is-oxygen-transported-around-our-bodies-60vk6r
What Happens to our Heart Rate when we Exercise?.pdf
Geography
As you know, we are learning about Extreme Earth this half term. This includes extreme weather conditions (such as drought and hurricanes) and natural disasters (volcanic eruption and tsunamis). I've uploaded some links from Oak Academy again that you might find both useful and interesting, alongside the worksheets we will be referring to in our online lessons.
There is a wealth of interesting information about our extreme planet online, so research as much as you possibly can!!
https://classroom.thenational.academy/lessons/where-is-earths-water-69jkcc
https://classroom.thenational.academy/lessons/what-makes-up-the-weather-70tk4c
https://classroom.thenational.academy/lessons/why-does-the-uk-have-wild-weather-60u6cr
https://classroom.thenational.academy/lessons/why-is-the-worlds-weather-changing-c9k34t
https://classroom.thenational.academy/units/mountains-volcanoes-and-earthquakes-e02a
Extreme climates fact files.pdf
Extreme Earth Geography Work1.pdf
Any questions then feel free to ask. Please remember to send your work through to me at the end of every day so that I can check how you're getting on and maintain the brilliant progress you've made so far this year!
Keep safe and hopefully I'll see you all soon!
Mr Minchin