Reception Page
2017 - 2018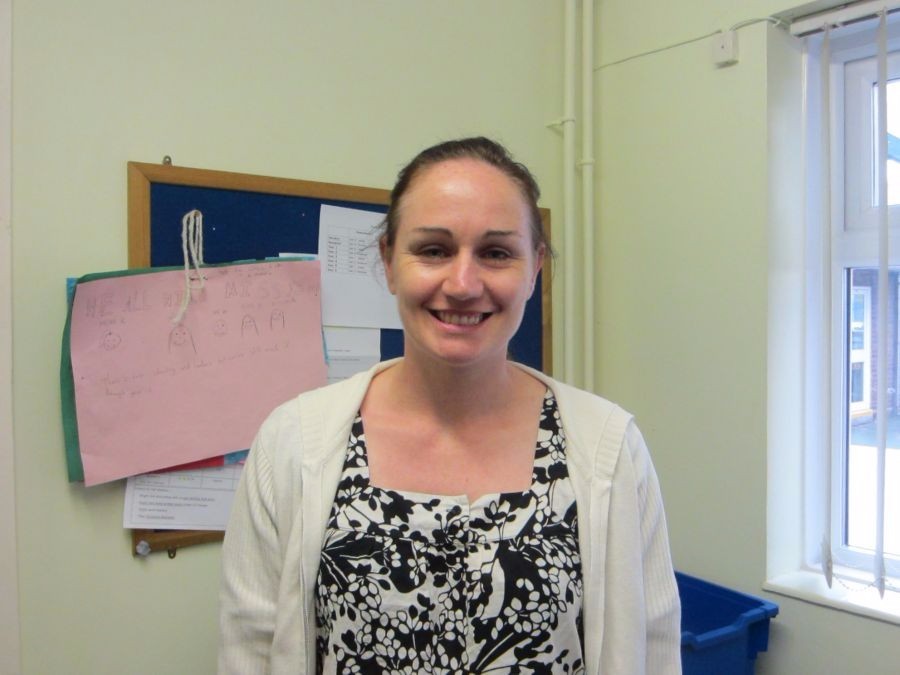 Miss C. McDonald (Class Teacher)
Miss A. Kurila (TA)
This area of learning and development is about how your child...

Enjoys reading books

Likes making marks

Learns to write

Starts to explore phonics and letter sounds
Gingerbread Men
Look at the wonderful activities we took part in, all connected to the story of "The Gingerbread Man"!
Yoyo & Meema
On a Thursday Yoyo and Meema come to visit us to tell us a story. The story has actions and songs that we can all join in with. We then transfer these actions to large movements on the black trays using different materials to make our marks. We little to the music carefully so we know what actions to do at the right time.
This area of learning and development is about how your child...

Enjoys being creative

Sings, dances and makes music

Plays Imaginatively

Uses colour to express themselves
| | |
| --- | --- |
| | Children are given opportunities to solve problems, make decisions, experiment, predict, plan and question in a variety of contexts, and to explore and find out about their environment and people and places that have significance in their lives. |
Magnets
This area of learning and development is about how your child...

Moves and uses gross motor skills

Develops fine motor skills

Learns about healthy living

Manages self care independently
Moving
In P.E we had our own magic wand like the Fairy Godmother.
We moved in different ways to make our wands spread the magic around the hall.
Cinderella Week
Our role play area has been transformed into Cinderella's kitchen.
Miss McDonald planned lots of fun activities for us to play with around the classroom.
Water tray- We had sparkly numbers to recognise and glow stick wands to count.

Computer- Early Years ICT Cinderella activity.

Understanding the World- Lightbox with 2D shapes to design out very own castle for the Prince.

Maths tables




Pipe cleaner wands with numbers upon to thread the correct amount of beads.




2. 3D shapes in foam to build a castle.

Topic table- Magic writing trays- we used glow sticks to write in special sparkly sand.

Physical table- junk modelling to build a carriage for Cinderella or a castle.

Writing area- Invitations to invite our friends to the Ball.




We also have been practising our letter formation.

Expressive Arts & Design table- Design our own shiny glass slipper using tin foil and other materials.

Role Play area- A 'getting ready for the ball' station was added- wigs, hairdryers, brushes etc
This area of learning and development is about how your child ...

Learns about numbers & counting

Recognise the passing of time

Explores measures, capacity, space, shapes, opposites during play
3D Castle
We built Prince Charming's castle using 3D shapes.
We are learning the names of the 3D shapes.
cone

sphere

cube

cuboid

cylinder
Personal, Social, Emotional Development
This area of learning and development is about how your child...

Is confident and self assured

Manages their feelings and behaviour

Makes friends

Shares and takes turns
The Feeling Wall
Tooth Brushing with The School Nurse
This area of learning and development is about how your child...

Listens and pays attention

Understands what is being said

Communicates with others

Develops vocabulary and speech
Docking at The Space Station!
ROLE PLAY - CHURCH
Our role play area has changed into a church. We are going to be having lots of fun pretending to be Father Mario.We have musical instruments to play whilst we sing hymns. We also have a font so we can baptise the baby.
The Three Little Pigs Week
Look through our Slideshow! We had so much fun during Three Little Pigs Week. Lots of our activities were ties into the famous story. What do you think Reception enjoyed the most?
Christmas 2017 in Reception
Advent Hats!
Santa's Workshop
Buddy The Elf!
Christmas Cards!